Stress Relief & Insomnia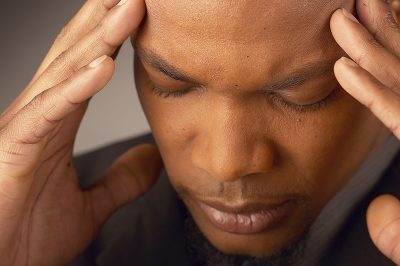 Are you having trouble sleeping? Do you have thoughts whirring round your head? Anxious tension knotting your stomach? Finding it hard to focus and concentrate? Stress is a major contributor to illness and disease in these times. The pressure of modern life can manifest itself as a lack of sleep, panic attacks, anxiety or a whole host of other symptoms caused by stress.
Stress and Immunity
Put simply, stress creates heightened levels of cortisone and adrenaline which have a direct effect on the body's immune system, lowering its ability to cope with illness. It does this by flooding your body with these chemicals, your heart rate goes up, and you feel super alert, your breathing goes shallow, and your muscles tighten and are ready for action. When we are stressed, we are stuck in this "Fight & Flight" mode and cannot switch off.
It is really important to learn how stress affects you, and to try and increase your ability to cope with it. This is because if unchecked stress can lead to more serious problems however, the great news is that Craniosacral Therapy can help to reduce these levels of stress and anxiety, rebalancing your body so that it has a much better chance of fighting off infection in a more effective way.
For more information about what is happening to your body and some positive tips to help you please go to my blog on "Bringing some peace and tranquillity in these troubled times" by following this link.
Calming Craniosacral Therapy
The actual process of craniosacral therapy will help to relax both body and mind.
It is a gentle, light palpation of various point of the body to create a sense of wellbeing and deep relaxation and leave you feeling calm and centred.
This feeling of well-being allows your mind to 'switch-off' for a while, giving it some much needed time to recuperate from the stresses and strains of life. If the brain has some 'down time' it means that anxiety levels reduce, patients feel calmer, they are able to focus and concentrate better and sleep is easier to come by.
Help with sleeping
If you do not sleep well or you have trouble getting to sleep, then this process can help you in the short term and beyond. It is known that when your body and mind are in sync and balanced, you are likely to sleep much better. If sleep is something that eludes you on a regular basis then please call Sharon to find out how Craniosacral Therapy can help you.
Book your Craniosacral Therapy appointment today
To book your initial appointment with Sharon please call her on +44 (0)7969 300341