Testimonials
"If you light a lantern for another, it will also brighten your way."
Gosho Zenshu 1598
Read the latest testimonials from clients. Find out how Craniosacral Therapy helped them and had a positive effect.
Craniosacral Therapy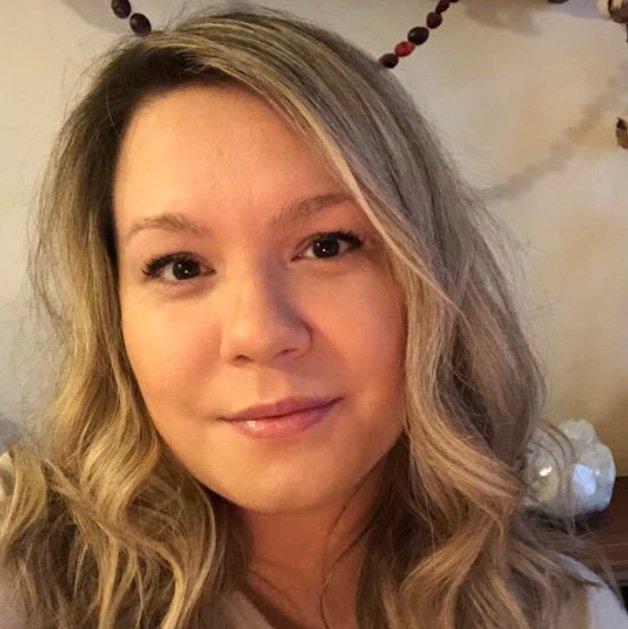 I have a condition called hydrocephalus that needs regular maintenance and cranial sacral therapy really helps it. I have been to many cranial sacral therapists in the past, but I can honestly say that when I worked with Sharon her approach helped me on a different level.
Sharon's approach is both practical and highly intuitive, and as a result my mind and body feel the clearest and most aligned they've ever felt. I believe I am the healthiest and most complication free I've ever been since working with Sharon - and I'm much more able to deal with the challenges life has thrown at me as a result. I've been recommending her to friends and colleagues ever since.
Sarah Miles Homeopath
London, UK
---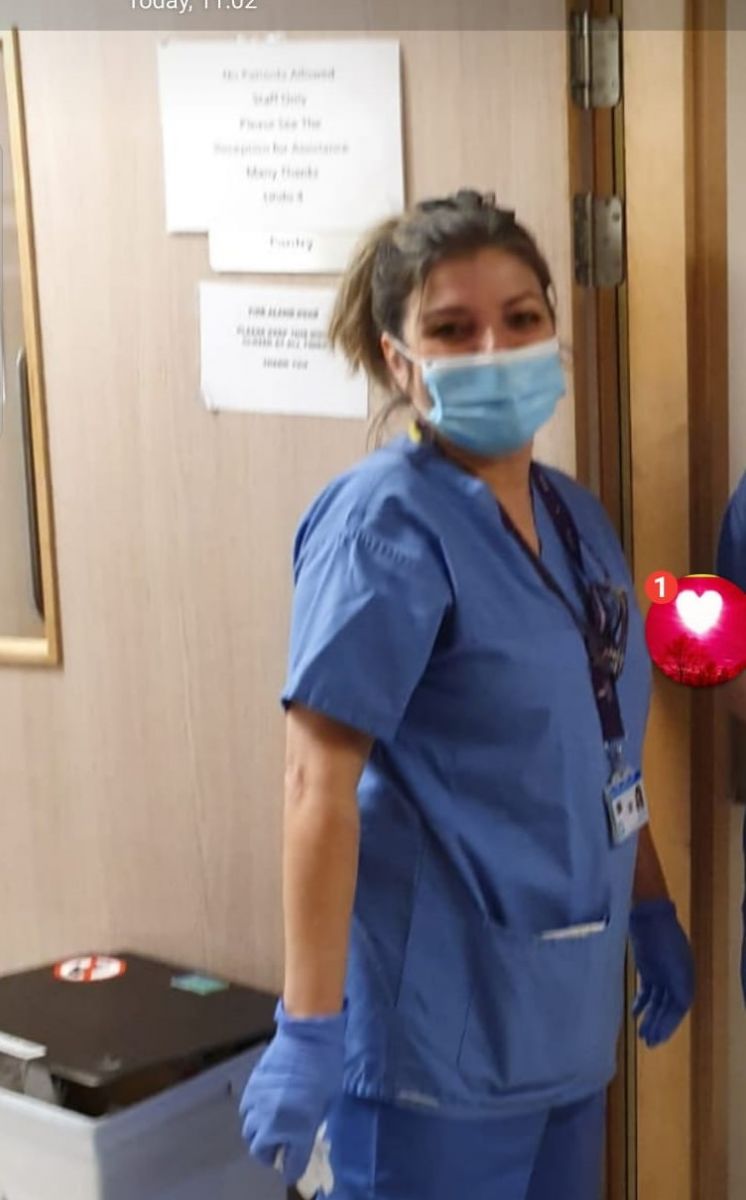 I was fortunate to have treatments with Sharon over the last year in between lockdown, her Cranial Sacral therapy treatments are incredible I just feel my whole body and mind let go and totally trust Sharon as a therapist.
I recently had a lot of stress at work, I am a Midwife and has been more challenging during COVID and wearing masks for 12 hours. I was so in need of treatments and was so relieved when I finally could have one.
Sharon always put my mind at ease, and that my body was just responding to the stress I was going through. After a couple of sessions my neck felt easier and pain subsided. I highly recommending her treatments she has exceptional knowledge and healing hands.
Keren Rochelle Taylor Midwife London UK
---
Marion Galvin HR Consultant
Wexford, Ireland
---
Craniosacral Therapy
"Climb Every Mountain"
I am a climber, who has been suffering from post-viral fatigue for over six months. despite feeling drained, I continued to train, albeit sporadically.
At the time I first went to see Sharon, an hour's moderate exercise would leave me feeling ill for a week. Eventually, the associated malaise was too much for me, and I decided to cease climbing altogether.
Sharon helped me enormously through some very difficult times. After several weeks of regular treatment, I started to notice a difference in how I was feeling.......Sharon put me back on the road to recovery and gave me the strength to continue in a demanding job and an equally demanding past-time.
I recently resumed training and went climbing a couple of weeks ago. In neither did I experience any associated side-effects. I consider this to be a breakthrough as it was always exercise that was holding me back from making what I considered to be a full recovery.........I still take things a day at a time, though I do feel very optimistic that the worst is now behind me.
Thank you again for everything you did to help get me back to where I am today.
Gavin McGrath
---
Craniosacral Therapy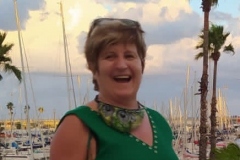 Two years ago I suffered from Vertigo known as BPPV that affected totally my balance, I was sick every day for a month, suffering horrid headaches and was unable to eat anything. he first symptoms starting when I got out of my bed and I have a kind of similar attack on my brain like a stroke, It was very frightening I fall on the floor I could not move for two hours. Everything was spinning around me and I was like that for a month. I went to the doctors, to hospital and to the ear, nose, eyes specialist all them could not remedy what I have. I was giving tablets all the time which would keep the sickness at bay but would not solve the problem. I was recommended by my homoeopath to find a Sacro-cranial therapist.
When I met Sharon I was in a real state. She was my life saviour, she is very knowledgeable, professional with a great vocation, for what she delivers and with amazing healing energy. She worked on my Sacro, my brain and noticed how my temperature change, how my spinal fluid started to work properly, in less than a month I was back on the road functioning again.
I am visiting Sharon on a regular basis, she manages to control my insomnia, my stress and my anxieties which most of it comes from my Bipolar disorder. I do not need now sleeping tablets so it really makes a difference as well, as sleeping tablets affect my liver and makes me very drowsy in the mornings.
I strongly recommend her it definitely brings you a quality of life and wellbeing I cannot describe, it's priceless!
Maria Martinez, Artist
London and Spain
---
Craniosacral Therapy
Craniosacral Therapy (CST) is a new concept for me. I have suffered from depression sporadically throughout my adult life, and I have an immune deficient condition. Both illnesses need to be managed conscientiously on a daily basis. My sessions with Sharon have unearthed amazing equilibrium I've never experienced before. I continue to be amazed at the subtle, sublime and unique quality each session has provided. Sheer magic! It has reduced noticeably the unwanted side effects of my conventional medications. I find the treatments tailor made to my needs in a remarkably profound way, each session is the highlight of my week.
THT client, Light House West
London, UK

---
Craniosacral Therapy
I live a fast, stress filled life and I was concerned that the way I dealt with my stress would lead to serious illness. I suffered chronic back problems, particularly to do with the neck and also lower back; worries would keep me awake at night and often I felt as if I was forcing myself to hold back my feelings and frustrations caused by every day urban living. The cranial experience is very deep and yet gentle at the same time. Once I put myself in Sharon's healing hands, I felt instantly relaxed and safe. It is such a luxury to be listened to and when you have somebody so focussed on ones needs it's not surprising that the results are so effective. At the end of each session I would feel enervated and refreshed, ready to face the world, ready to be creative and ready to give back again. It's become an essential tool for my health.
Jo Lynn, Splash Press Agency
London, UK
---
Shiatsu
I will never forget how you helped me overcome the difficult period when I was ill. Your professional care and understanding made the difference!
You supported my healing process in a wonderful way. You gave me energy and activated the healing power in me, and you made me feel relaxed so that I could harmonise again with my body. Thanks to you I am now a healthy, happily married woman with a two-year-old toddler leading a wonderful normal life! Thank you!
Michela Lucchini-Zobrist, Government Administrator
Bern, Switzerland
---
Shiatsu
"I was one of Sharon's patients last year and it was at a time when my life had hit a dead end. I needed change, but didn't know to what, or how to get it. After about three or four sessions with Sharon I had a revelation that pointed me towards studying Shiatsu. It was clear to me at that point that this path was the right one for me. It felt right, indecisions and doubts gave way to confidence and decisive action. Since then I have been driving forward to make my dreams a reality. It was like being released from my own restrictions and inhibitions."
David Shrayane, Accountant
London, UK
---
You seem to have requested a page that is no longer available...
To go back to the homepage please follow this link