About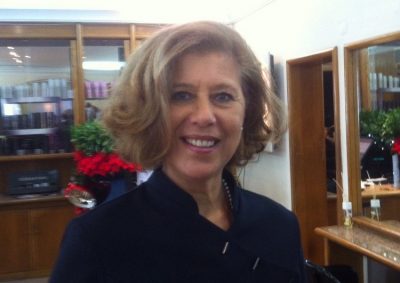 Sharon Bannister RCST. BCST. CHF. BSS is a fully accredited registered practitioner and senior tutor of Biodynamic Craniosacral Therapy, training other tutors and students at the Craniosacral Therapy Educational Trust (CTET).
She is a member of the Craniosacral Therapy Association (CSTA) and as such bound by their code of ethics and a commitment to continue her professional development.
Life before London!
After living and working in Portugal for a number of years, Sharon had a serious riding accident which left her paralysed for three and a half months in Faro hospital. It was this accident that would finally lead her to return to England and start an incredible journey of healing and self-discovery.
Sharon started to study the body, its reactions to trauma and its potential for healing.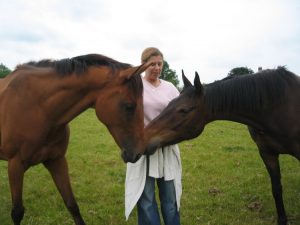 Eastern practices and preventative medicine
Her long-term interest in Aikido, Yoga and preventative medicine led her into the practice of Shiatsu Massage, and the study of oriental diagnosis and nutrition at the Kushi Institute. In 1987 she graduated as a Registered Practitioner from the British School of Shiatsu. This included such internationally known teachers as Wateru Ohashi, Shizuko Yamamoto, Pauline Susaki and Saul Goodman.
She was later invited to teach, and has successfully run her own lectures, workshops and demonstrations throughout the United Kingdom and at an international level – this ranged from lectures for District Nurses at the South Bank Polytechnic, to being selected as the only Alternative Practitioner to join a team of Paramedics engaged in work in Central America.
Humanitarian projects
For the past 20 years Sharon has been an active member of the lay Buddhist organisation SGI-UK as an NGO (Non-Government Organisation) working on projects worldwide dedicated to the promotion of peace, culture and education.
Books
Sharon has also been involved with reference books on health, stress and massage, which she highly recommends as an introduction to understanding your own bodily needs
The Book of Massage
The complete step-by-step guide to Eastern and Western techniques.
Forward by: Clare Maxwell-Hudson. Ebury Press ISBN 0-85223-328-0
The Book of Stress Survival
How to relax and live positively
Forward by: Michael Van Straten. Unwin Paperbacks ISBN 0-04-132022-0